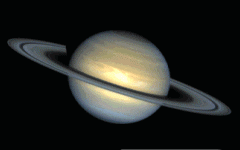 The LT I Greater Concord group and the LT I Seacoast group will meet together at the Christa McAuliffe Planetarium in Concord, NH on Tuesday, February 7th from 8:00am-3:30pm. The day will be filled with hands-on activities and a behind-the-scenes look at the technology and programming at the Planetarium.

Directions are below and can also be found at the Planetarium's website: http://www.starhop.com/drctions.htm

Directions to the Christa McAuliffe Planetarium:

Take Interstate 93 to exit 15E in Concord, New Hampshire. Take exit 1 off of I-393. There are Planetarium signs marking the exit.

Take a left off the exit headed towards the New Hampshire Technical College. We are located on their campus.

Take a right at the first stop sign and follow Institute Drive around to Planetarium parking.

Parking is available in the general parking lot. See the map for more details.

Buses may drop off visitors in the turn-around area in front of the Planetarium and then proceed to general parking.

Handicapped parking is available.

See you all on the 7th!

Related Link: Christa McAuliffe Planetarium