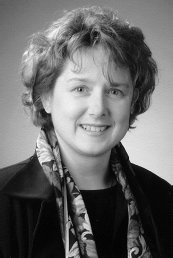 Diane Fukuda founded Touchstone Leadership with the objective being to "Unleash the human potential in individuals and organizations." She has dedicated her professional life to transforming both human and organizational potential into success.

With a diverse background in business Diane has very strong leadership skills. When she talks about what's possible to develop high velocity teams, she's done it. It's not just philosophy. Recognized as a strong and positive leader, Diane brings twenty-two years of leadership experience in medical, aerospace and automotive markets to her role as a change agent and facilitator.

She has improved profitability, employee absenteeism and retention in the real world. During her career Diane has held leadership positions in Operations Management, Lean Manufacturing & Continuous Improvement, Supply Chain Management, Product Development and Quality.

She has developed a patented, commercially successful automotive cable component. She has built customer-focused organizations, and from strong individual performers, she as created high-performance teams. Small to medium sized companies and organizations in transition work with Touchstone Leadership for team building, strategic planning, customized training, executive coaching, change management, high performance teams, goal setting, performance management systems, and lean manufacturing.



Strategic Planning
Strategic planning clients include both corporations and non-profit organizations and boards in any business, manufacturing, education, healthcare, and civic sector, as well as fund raising organizations and libraries.

Diane's experience inside a fast-paced corporate environment gives her unique insight into the challenges and opportunities of organizations. Her programs are designed to build capacity for high achievement within organizations.

Personal Leadership
Personal leadership programs are offered for nurses, youth and any group that wants to develop leadership qualities in their staff.

Diane is actively invested in her community. She as co-created an award-winning career-mentoring program for high school students and has taken Personal Leadership Development programming to high school students in her community. She is a Monadnock United Way board member and 2003 Monadnock United Way General Campaign Chair, and a member of the board of Home Healthcare, Hospice and Community Services. She has served as a trustee of the Teleflex Foundation.

Diane lives in Jaffrey, New Hampshire with her husband and two children.





Related Link: Touchstone Leadership Website