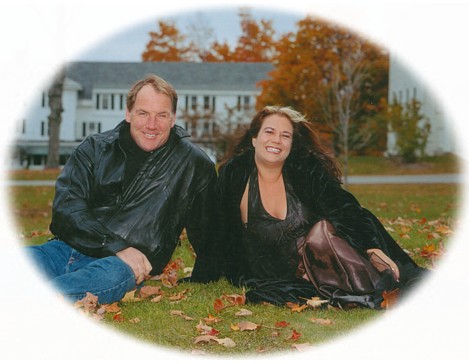 A native New Yorker, Bridget LeRoy comes to New London after co-founding and editing The East Hampton Independent newspaper, which is the most award-winning weekly on Long Island. She was also involved in starting the Children's Museum of the East End, and is the author of two books and several screenplays.

Bridget gets great joy out of leading retreats for women, which involve ritual and self-exploration. She has also written locally for the Intertown Record and Soo Nipi Magazine, and led classes for women on debt management. As a volunteer, she is currently serving on the New London Hospital Development Committee and the Upper Valley-Lake Sunapee Regional Planning Commission as the liaison to her adopted hometown of Wilmot.

Bridget also does a weekly talk show on WNTK called "Culture Queen". She is an ordained minister and received her D.Div. from the Universal Life Church. She has also moonlighted as a nude model for many of the world's most famous living artists.

Bridget's great-grandfather, Harry Warner, founded the Warner Brothers Studio. Grandfather Mervyn LeRoy produced "The Wizard of Oz" and her father Warner LeRoy was the entrepreneur who in 1977 opened Tavern on the Green, the most successful restaurant in America.

Bridget and Eric's home life is blessed with three startlingly fabulous little people -- Georgia Freed, 16, Joelie Johnson, nine, and Bingham Warner Lancelot Johnson, five. They also own two Jack Russells and one curmudgeonly pig, Fuji.


Related Link: New London Inn